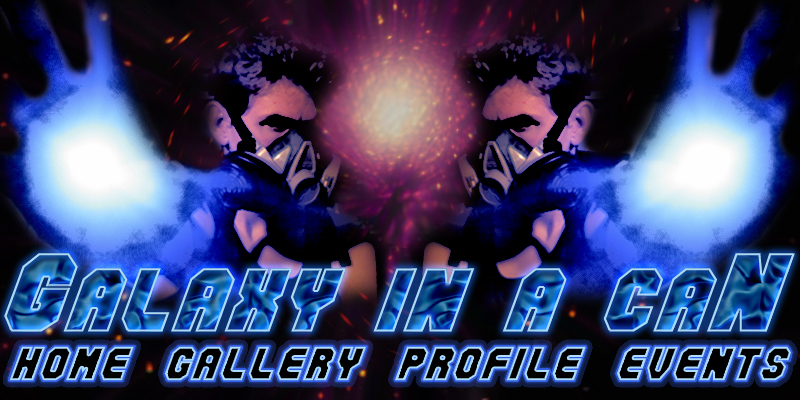 Here are some slow exposure photos I took of my friends Amanda & William, while they were
spinning fire poi & 5 glowstick long wands in the Glass Studio at California College of the Arts - in Oakland.
These photos span from May 5th 2006 to May 5th 2007.
Amanda spins fire poi for the whole glass department, putting on quite a show!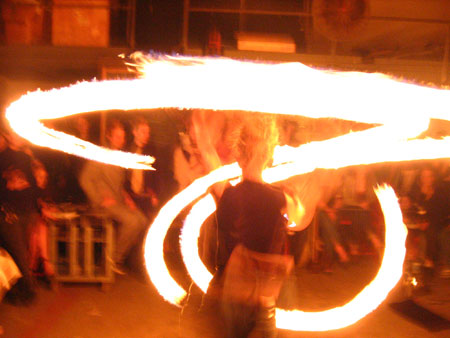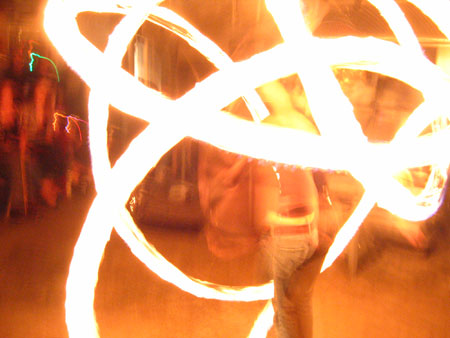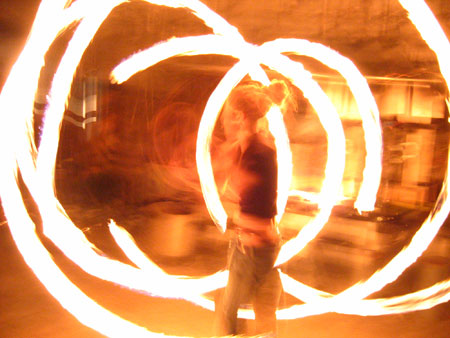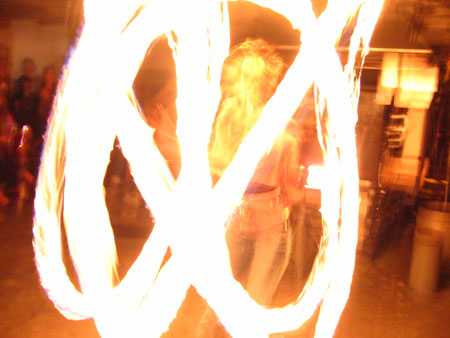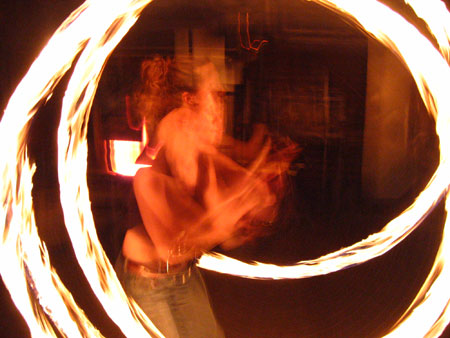 William spins the 5 glowstick rainbow wands!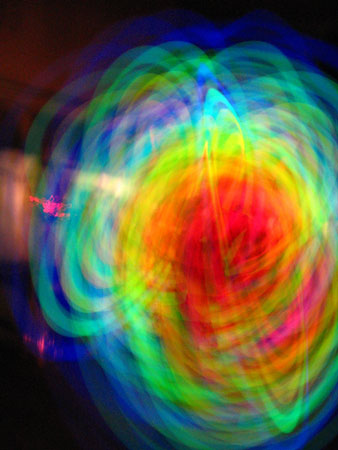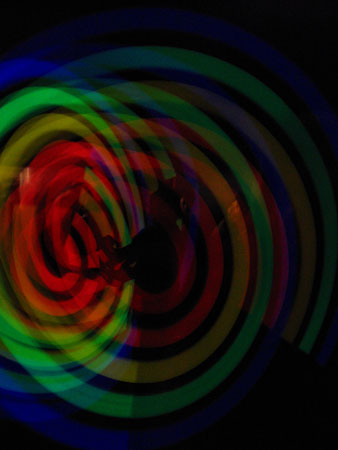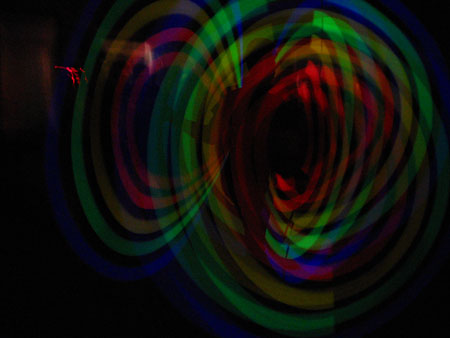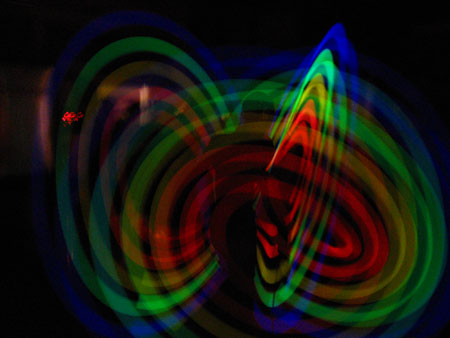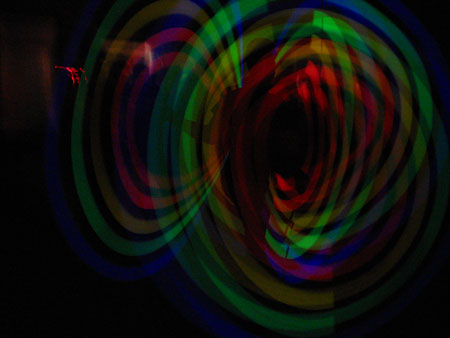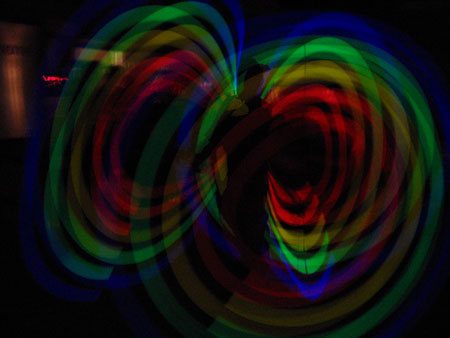 In 2007, William displayed a whole series of dance and fire poi to a playlist he sought fit!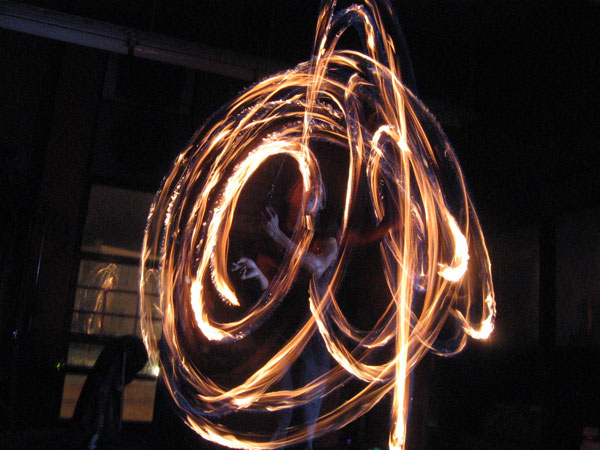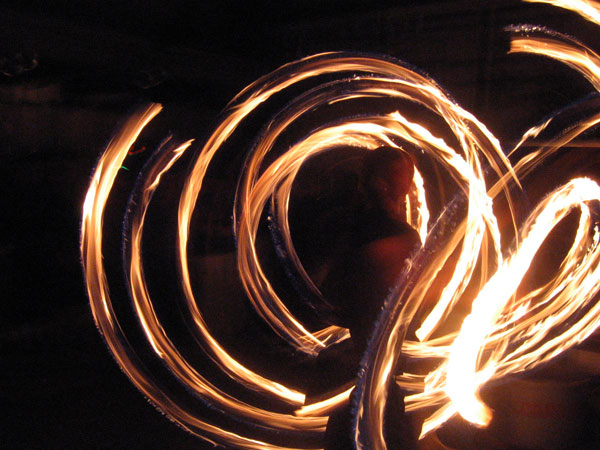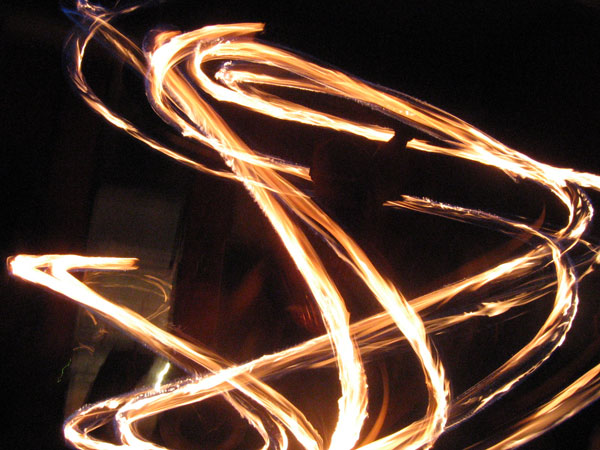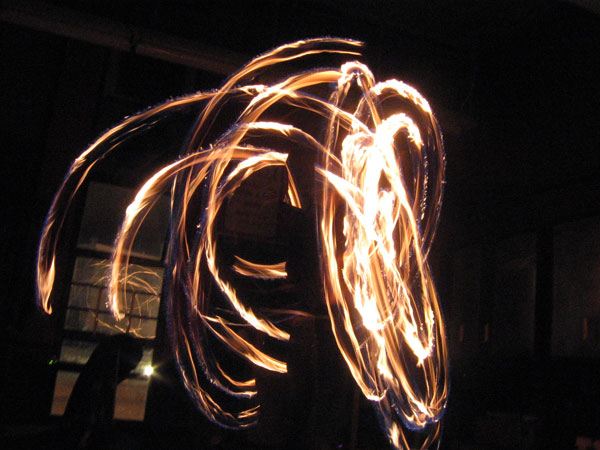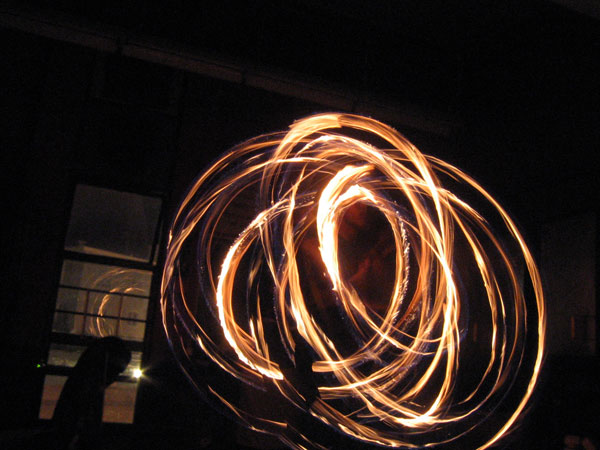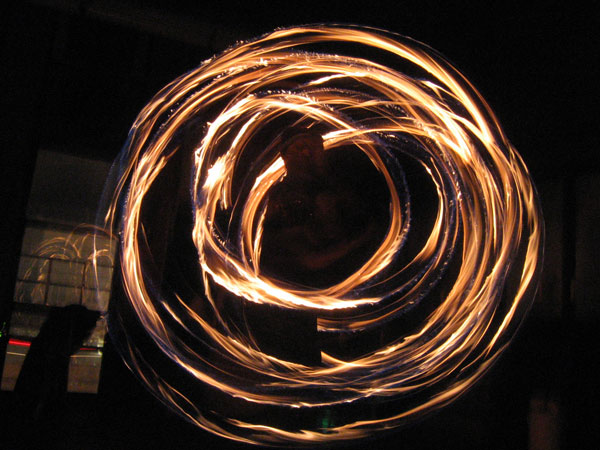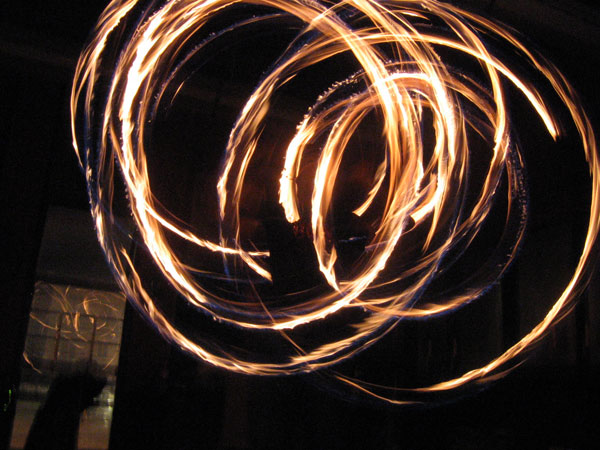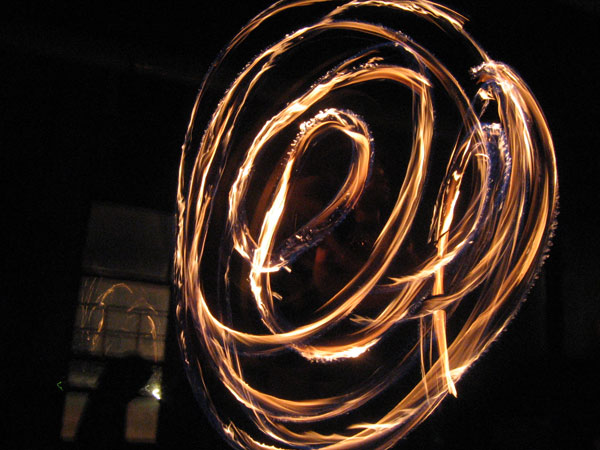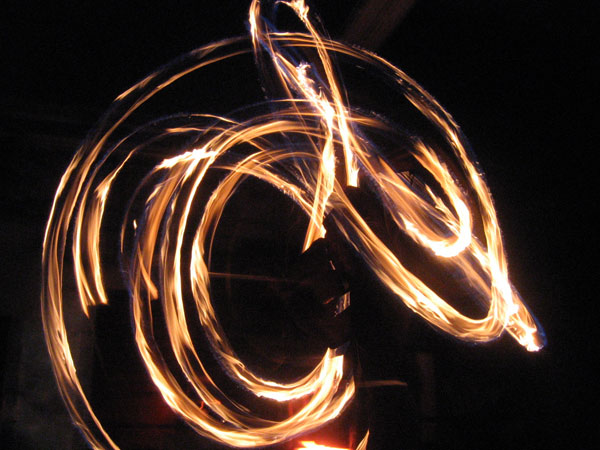 All Artwork & Design Copyright 2007