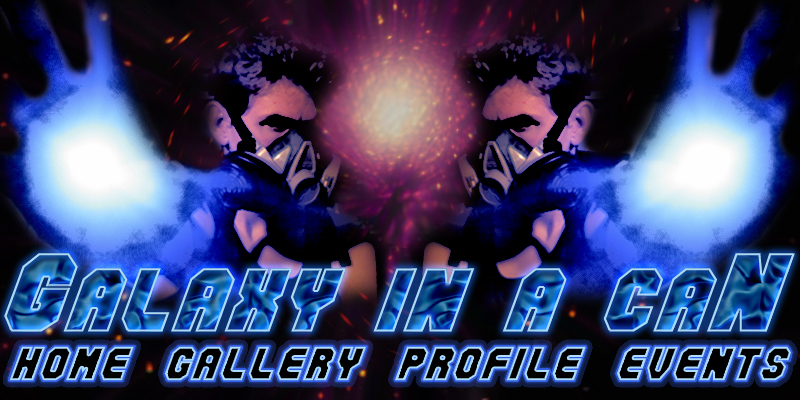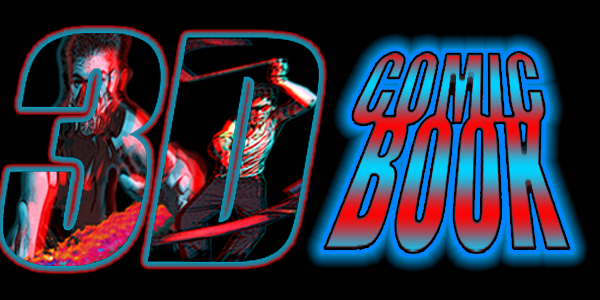 ** COPYRIGHT 2007 **
I've been working on a 3-D Comic strip for my 'Drawing As Illustration' class at California College of the Arts. All the images were rendered in Photoshop using about 7-8 different methods that I had to figure out myself to change and 2-D image or photograph and turn it into a 3-D eye popper! Course, in order to view the images as I intended, your going to have to find a pair of red/cyan (left/right) glasses yourself.
The basic premise of the comic book, is that the heroes are actually losing the fight. The villians are actually showing some sense of intelligence by working together rather than going for the glory by themselves. The only difference is that my main character, Spraycanman, is the supreme being; and I am the one main leader. I don't mind sharing the spoils, I just want to make sure that everything goes to plan with no mistakes.
I play almost ever character created in the strip. That was one of the most challenging parts of the creation process. That, and the problem of having the figure out layout, concepts, imagery (the majority of images I took myself), costumes, and the rendering. Whew! I unfortunately made the decision to start at the end, and probably most exciting portion of the story. So, I had no real starting point other than to have fun and make my first comic book. Hope you enjoy . . .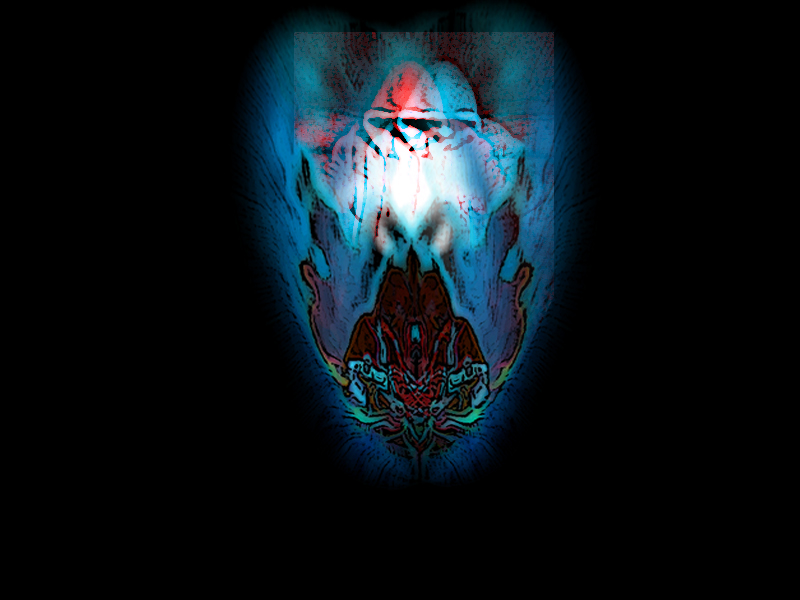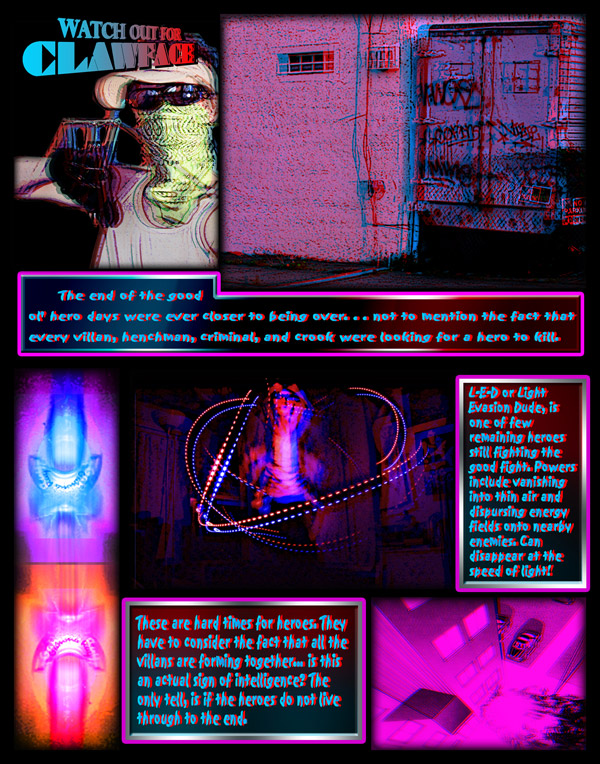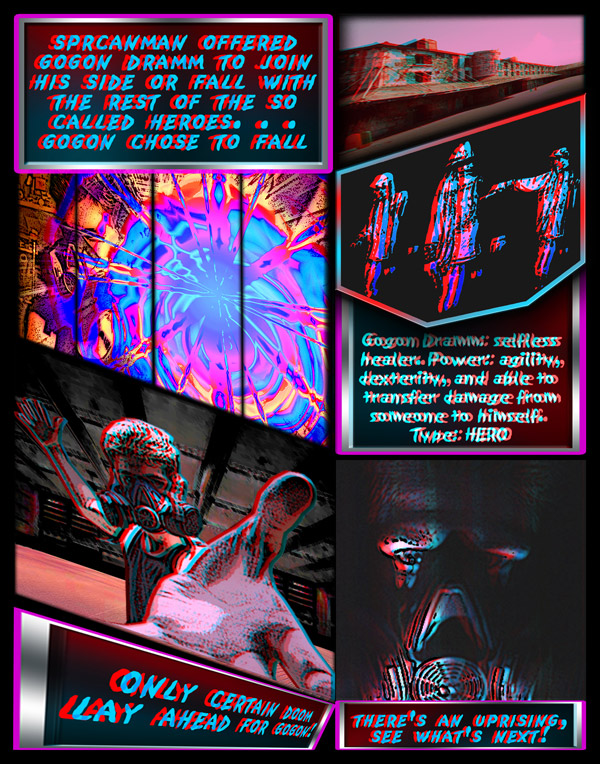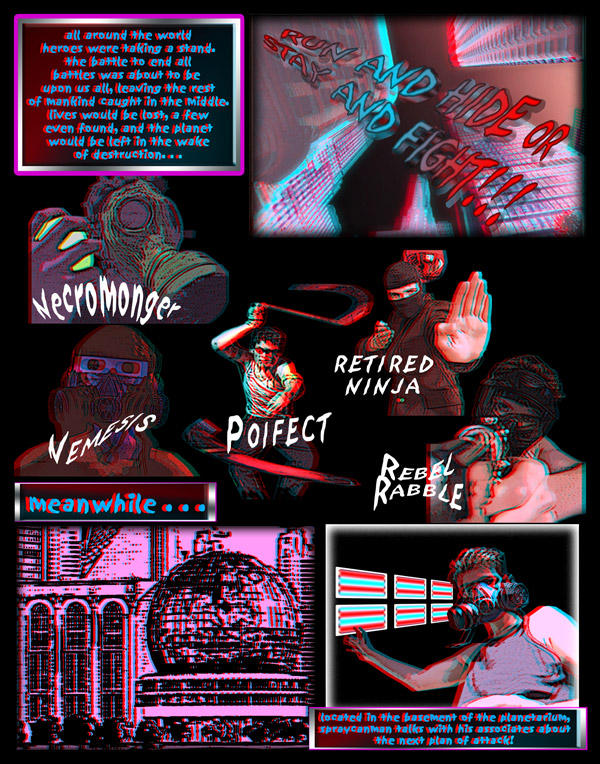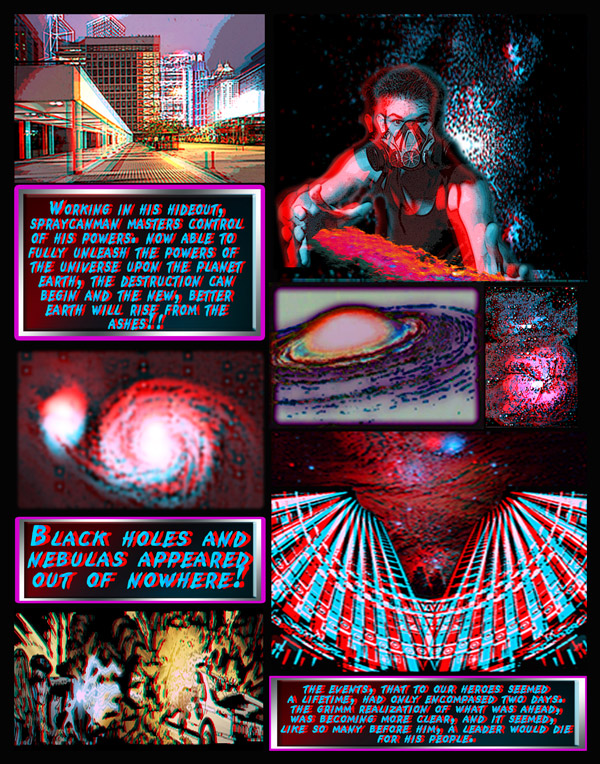 All Artwork & Design Copyright 2007